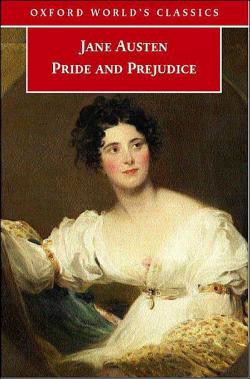 *All Book Reviews on this blog are spoiler free.*
"Is not general incivility the very essence of love?" - Jane Austen, Pride and Prejudice.
I have now read two Jane Austen novels and something that I've observed is that while the general impression of her works is that of romance (and undoubtedly so for Pride and Prejudice is most decidedly a love story), to reduce a book as such would be unfair for Pride and Prejudice has much more to offer than the romance of Elizabeth Bennet and Fitzwilliam Darcy.
Mr. Darcy is the friend of Mr. Bingley who has recently moved into a country home called Netherfield Park not very far from where the Bennets live. The Bennets comprise of 5 sisters (Jane, Elizabeth, Mary, Catherine and Lydia in the order of age) and their parents. Their mother's primary concern (and quite frankly sole concern) is with regards to the marriage of her daughters.
While Mr. Darcy develops feelings for Elizabeth from quite early on, the major part of the book contains the manners in which he handles his feelings along with the various situations in which he finds himself with Elizabeth and the duration it takes for Elizabeth's to be born. In order for Elizabeth and Darcy to know each other better, they are thrown together quite often and while occurrence for each of these situations have proper reasons and remain realistic, it isn't concise or well furnished as a whole.
The other characters are flat characters having a single defining characteristic that most often serves to make Darcy and Elizabeth more appealing. Lydia is wild, Jane is kind and innocent, Bingley is a pushover, Caroline Bingley is the one with the ulterior motive, Mr. Collins is pompous and so on. The only true insight into any character we have is of Lizzie's and because she spends plenty of time musing about him, Darcy's.
Apart from this the only other point of complaint can be attested to time. It is set in England in the 1800s and so the manner of speaking, topics of discussion, the amount of time people in this book spend thinking about marriages, their reaction of various events is different and difficult to relate to. The language itself can be odd in certain phrases like 'three and twenty years' stand for 'twenty three years' and most people are referred to by their last names, sometimes their first names are not even revealed. The very formal politeness, even amongst the characters that are close of each other translates jaggedly. However, all this is easy to overcome and after around 50 to 100 pages, the language comes far more naturally.
It is humorous in nature and very different from most love stories out there. It is called Pride and Prejudice for a major theme of their romance is his pride and her prejudice. While the language isn't easy to digest, the plot is simple and light. It is the kind of story that is easy to get invested in and far easier to enjoy.