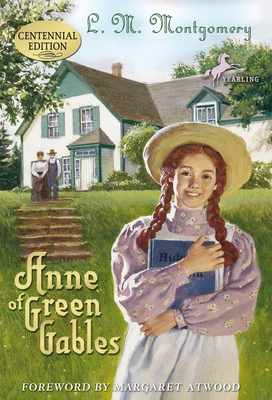 As a part of the 30 Book Challenge, I had to Read a book you read in highschool.
*All book reviews on this blog are spoiler free*
"There's such a lot of different Annes in me. I sometimes think that is why I'm such a troublesome person. If I was just the one Anne it would be ever so much more comfortable, but then it wouldn't be half so interesting." - L. M. Montgomery, Anne of Green Gables. 
In 8th standard, on an off chance, I picked up a book from my school library. And this random story about an orphan girl who gets accidently adopted by a pair of siblings quickly earned a high position on my shelf. I had devoured the rest of the books (a total of 8) within weeks. However a tricky thing about memory is that it only makes you remember the good parts. So when I revisited Anne of Green Gables induced by nostalgia, I was apprehensive (and rooting for it to win me all over again).