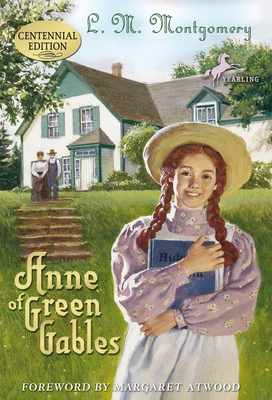 As a part of the 30 Book Challenge, I had to Read a book you read in highschool.
*All book reviews on this blog are spoiler free*
"There's such a lot of different Annes in me. I sometimes think that is why I'm such a troublesome person. If I was just the one Anne it would be ever so much more comfortable, but then it wouldn't be half so interesting." - L. M. Montgomery, Anne of Green Gables.
In 8th standard, on an off chance, I picked up a book from my school library. And this random story about an orphan girl who gets accidently adopted by a pair of siblings quickly earned a high position on my shelf. I had devoured the rest of the books (a total of 8) within weeks. However a tricky thing about memory is that it only makes you remember the good parts. So when I revisited Anne of Green Gables induced by nostalgia, I was apprehensive (and rooting for it to win me all over again).
And it did. But in ways I didn't anticipate. Set in a small village in Canada in 1908, Anne of Green Gables was no longer a book about a feisty, good natured girl and her new life, family and friends. As I have grown in the past seven years, so has this book. This time around, Anne's adventures weren't simply entertaining stories but also a hotchpotch of life lessons. Her imagination, gratitude, optimism and general romanticism doesn't simply add to her cuteness but also makes her a role model.
But she isn't made to compromise her complexity in the process. She remains real in her flaws. In fact, a majority of the story relies on her making mistakes, and consequently learning from them.
Further, armed with the knowledge of early 20th century literature and their writing style, I appreciated this book even more. It added a new layer to it. The elaborate descriptions of nature, the explicit themes of Christianity and religion, and the status of women become sensible. The nature of village life can be chalked off to the lack of industrial revolution, and so on.
The book doesn't have a three structured plot but instead follows Anne, who is the soul of this book, through her prime teen years. It talks off 'kindered spirits', interesting names and most importantly, imagination. This book is one of those rare, special ones that I shall keep coming back to time and time again; and for my sake, give it an honest shot.